Birthstones are pretty cool; they're beautiful sparkling stones in every color, dedicated to you and your birth month! What's not to love? Birthstones date way back to biblical times, one for each month of the year and for each of the twelve zodiac signs. They were even said to hold magical powers. Fast forward to present times and while most people don't exactly wear birthstones to harness their magical powers, they sure do look pretty in a stunning necklace or set of earrings! So just in case you might be looking for some modern, fun pieces in your birthstone, a friend's or significant other's, I've lined up some great pieces for every month!
January
For all of you January ladies, your birthstone is 'Garnet'.  The stone of loyalty and faith. This deep burgundy stone is perfect for fall and winter wear! This stunning pair of earrings features deep red garnet centers surrounded by tiny pink sapphires.
February



February, the month of love, is also the month of the 'Amethyst' birthstone. Meaning sincerity and wittiness, this beautiful violet gem is also the color of power. Try this beautiful amethyst ring in sterling with gold overlay. Its a knockout!
March
For the month of March, we have the  beautiful 'Aquamarine'. This gemstone stands for courage and happiness. Vibrantly blue and ideal for warmer weather (Which many of us need reminding of in the month of March!), you can purchase these simple yet stunning studs at Tiffany and Co.
April

Diamonds are a girl's truest friend. Anyone born in the month of April might find themselves naturally attracted to the finer things in life, with the highly coveted 'Diamond' as their birthstone. As the gem of eternity and love, diamonds will give you just that and more. Head over to the one and only Cartier to feast your eyes and splurge on a whimsical piece like this rose gold and diamond pendant from their 'Entrelaces' collection.
May
May is all about 'Emerald'. Meaning fertility and fidelity, this stone is great for bringing in the "new". New life, new jewelry, new job, new love… any or all of those amazing things and more! These unique emerald studs by Megan Thorne are killer and I'm sure as a "new" addition to your wardrobe, they're sure to be noticed!
June
June babies are surely happy that their birthstone is the classic and elegant 'Pearl'. Properly meaning both purity and nobility. It's a know fact *wink* that wearing pearls will turn even the wildest gals into a real lady. Check out Mikimoto (a.k.a the king of pearls) for endless pages of perfect pearls like this gorgeous pearl bracelet with their signature clasp!
July

July will have you walking down the yellow brink road, clicking your heels and wishing for new jewels featuring it's birthstone 'Ruby'!  See this amazing ruby (and one diamond for good measure) ring stack in 22k yellow gold over on Etsy.
August

August's birthstone 'Peridot' means protection, success and just might bring you some good luck. Test your fortune with this flawless olive green peridot necklace from Tiffany and Co.
September



Serenity and Wisdom are represented by September's 'Sapphire' birthstone. While most people are most familiar with the blue sapphire, like in this stunning ring from Harry Winston, it also occurs naturally in a huge variety of colors! So if blue's not quite your thing, maybe pink, green or violet would suit you better!
October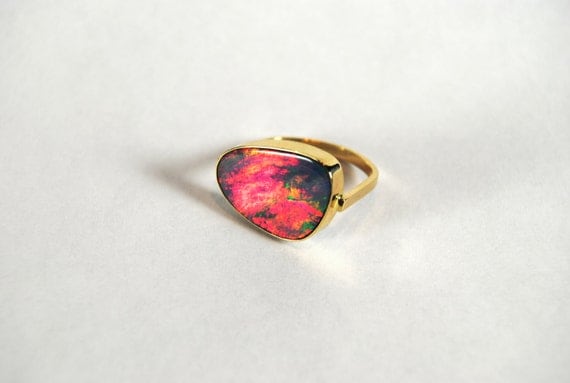 October is all about 'Opal'. This stunning gem can glow like fire or flutter like snowflakes. It signifies hope and creativity. For something truly special, have a look at this unique opal ring on Etsy.
November
'Topaz' is November's birthstone, signifying friendship and healing. Find the perfect gift from Tacori with their gorgeous jewels like this beautiful, playful 'blue topaz' ring.
December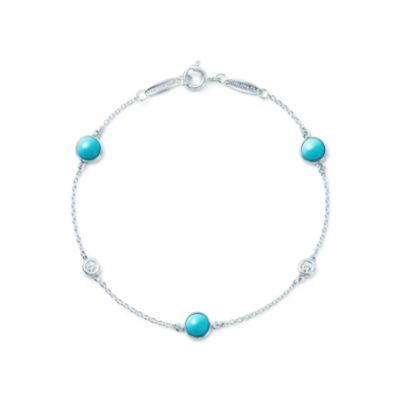 Finally we have 'Turquoise' which is fittingly for icy December. It represents trust and luck. December girls, try this turquoise bracelet by Elsa Peretti for Tiffany and Co.
Happy shopping!
<3 Deanndre
You may also like: Alternate Gemstones For The Modern Engagement Ring
You may also like: Pearls of Wisdom, Part I: Keeping Your Pearls Shiny and New