Spring is here! New styles and trends are all around! One of the best trends this season has to be the fabulous Pantone color of the year, Radiant Orchid. This beautiful, deep lilac tone is hard to miss these days as it's everywhere. You'll be seeing it in clothing, makeup, shoes, nail polish and my personal favorite (of course!) jewelry, just to name a few! Since there are so many jewelry options, and it can get pretty overwhelming, I'm here to help! To kick off a new series, the best '5 under $500', I've lined up my favorite jewelry picks featuring Radiant Orchid. Without further ado, here are my picks:
1. Edgy Earrings
2. A Charming Necklace
Coralia Leets' 
'Lucky Charm'
necklace is so sweet and it just might bring you a bit of luck this spring! *wink* $270.00
3. Pretty In Pink Statement Earrings
Erickson Beamon's
"Pretty In Pink Statement Earrings"
for $350. You'll surely standout in this "can't miss" pair!
4. Simple Studs
5. Sweet And Sparkly Pendant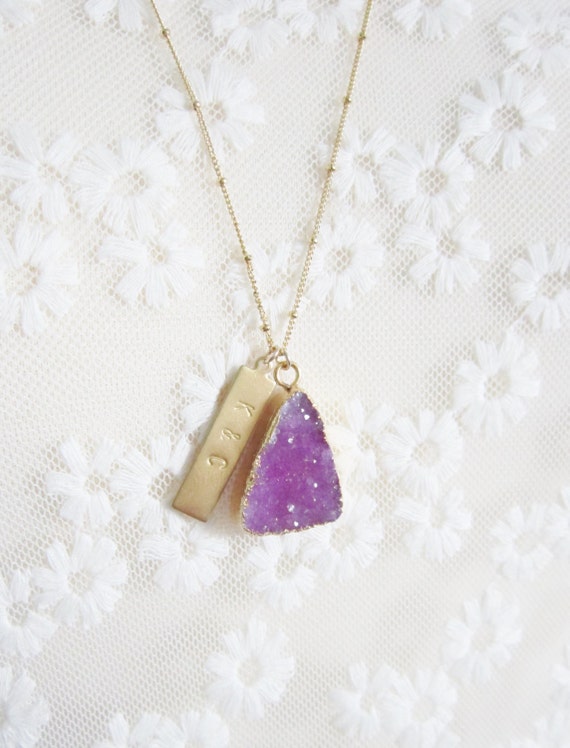 Throw on this lovely 
drusy pendant
by Lemon Sweet Jewelry with a t-shirt jeans and you're good to go. One of my favorite looks! $36.00
Happy Shopping!
<3 Deanndre